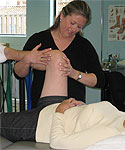 Shelley Holseth B. Kin., BSc (PT), CCFCI | Physiotherapist, Brampton
Shelley graduated from Queen's University with a Bachelor of Science in Physical Therapy in 2001and has been with The Sports Medicine Specialists since. Prior to this, she completed a Bachelor of Kinesiology at McMaster University. She has worked in both private practice and hospital settings. She has completed her acupuncture certificate CAFCI (Certificate Acupuncture Foundation Canada Institute) and obtained her Certificate in Intermediate Manual and Manipulative Physiotherapy. She continues to provide educational seminars for 4K, 10K and ½ marathon walking and running groups. As well, she has instructed Sports First Aid courses for Red Cross and the Sport Alliance of Ontario. She continues to work for 3 Brampton Senior Men's Rugby teams. Volunteer physiotherapy event coverage has included: Paralympics, Ontario Summer Games, Skate Canada, Big Brothers Big Sisters Ball Hockey fundraisers, Brampton's Run 4 Hope, Ultimate Frisbee and Lacrosse tournaments.
---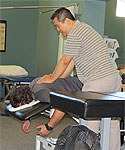 Scott Wu, BSc., MSc. (PT), CCAMA | Physiotherapist, Brampton

Scott received his Masters of Science degree in Physiotherapy from McMaster University. Prior to this, he also has another Masters of Science degree and a Bachelor of Science degree in Biology from the University of Western Ontario. Scott has a strong interest in furthering his education and physical therapy skills. Since graduating from McMaster University, he has received training in Mulligan Concept, McKenzie assessment and treatment of back and neck, mobilization of nervous system (D. Butler), basic acupuncture training from Acupuncture Foundation of Canada Institute, McMaster University Medical Acupuncture Program, manual therapy course (I and II upper), and various other courses. In his spare time, Scott practices martial arts regularly and enjoys working out.
---
Stacey Burns | Physiotherapist/Massage Therapist, Brampton
Stacey is a graduate of McMaster University where she earned a Master of Science degree in Physiotherapy in 2014. Prior to pursuing her degree in Physical Therapy, Stacey attended York University where she completed a Bachelor of Arts Honours degree in Kinesiology. She is also a Registered Massage Therapist completing her Diploma in Massage Therapy from Sutherland-Chan School and Teaching Clinic in 2000. Stacey has a keen interest in pursuing continuing education; since graduating, she has completed her level 1 certification through the Orthopaedic Division of the Canadian Physiotherapy Association. She is currently working towards her level 1 acupuncture certification through the Acupuncture Foundation of Canada Institute (AFCI) as well as her Sports Certificate through Sport Physiotherapy Canada. Stacey is a therapist for the Brampton Beavers Rugby Club and has provided concussion screening for a local Mississauga hockey team. She has provided coverage for many local as well as international events including the Collingwood Triathlon, the Toronto International Marathon, Ontario Summer Games (2012) and the Toronto PanAm Games (2015).
_____________________________________________________________________________________________________________________________________
Trinette Kaunds | Physiotherapist, Brampton
Trinette graduated from McMaster University with a Masters in Physiotherapy in 2014. In 2012 she received a Bachelor of Science in Kinesiology with Honors, at McMaster University. While completing her education she worked with the Varsity Wrestling and Women Soccer teams as their trainer. Since entering the field she has continued to work with local rugby teams and is working towards her Sport Physiotherapy accreditation. During her Masters she has worked in various settings from hospitals to private clinics in both urban and rural settings.
______________________________________________________________________________________________________________________________________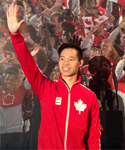 Leivin Chung, BSc.(Kin), MSc.(PT) | Physiotherapist, Brampton
Leivin Chung graduated from Queen's University with a Master of Science degree in Physiotherapy in 2014. Prior to this, he graduated with honours from York University with a Bachelor of Science degree in Kinesiology and Health Science. Leivin is an elite athlete and has represented Team Canada in many international competitions such as the Toronto 2015 Pan American Games, North American Cup, Pan American Karate Championship, and the World Karate Championship. In 2006, he captured the gold medal and became the Jr. Pan American Champion in Curacao, Netherlands Antilles among many of his achievements. Leivin is currently medical committee member of Karate Canada, high performance provincial NCCP coach for the Karate Ontario team and is a leading member of the board of directors in the Karate Association of Ontario. Furthermore, Leivin has completed his certification in Contemporary Medical Acupuncture at McMaster University, level 1 manual therapy and R2P concussion. He is also pursuing his manual therapy level 2 and CSCS certification courses. Leivin has a profound interest in sports, manual therapy, neurofunctional acupuncture, pain science and current research. He is excited to have the opportunity to provide the most evidence-informed rehabilitation tailored to every individual's goals.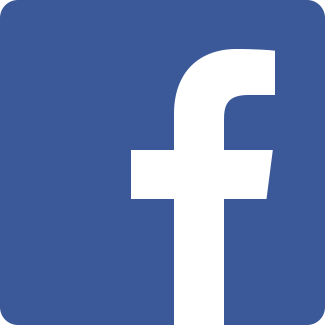 Like us on Facebook