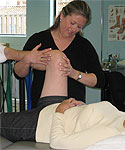 Shelley Holseth B. Kin., BSc (PT), CCFCI | Physiotherapist, Brampton
Shelley graduated from Queen's University with a Bachelor of Science in Physical Therapy in 2001and has been with The Sports Medicine Specialists since. Prior to this, she completed a Bachelor of Kinesiology at McMaster University. She has worked in both private practice and hospital settings. She has completed her acupuncture certificate CAFCI (Certificate Acupuncture Foundation Canada Institute) and obtained her Certificate in Intermediate Manual and Manipulative Physiotherapy. She continues to provide educational seminars for 4K, 10K and ½ marathon walking and running groups. As well, she has instructed Sports First Aid courses for Red Cross and the Sport Alliance of Ontario. She continues to work for 3 Brampton Senior Men's Rugby teams. Volunteer physiotherapy event coverage has included: Paralympics, Ontario Summer Games, Skate Canada, Big Brothers Big Sisters Ball Hockey fundraisers, Brampton's Run 4 Hope, Ultimate Frisbee and Lacrosse tournaments.
---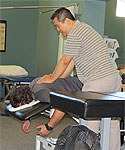 Scott Wu, BSc., MSc. (PT), CCAMA | Physiotherapist, Brampton

Scott received his Masters of Science degree in Physiotherapy from McMaster University. Prior to this, he also has another Masters of Science degree and a Bachelor of Science degree in Biology from the University of Western Ontario. Scott has a strong interest in furthering his education and physical therapy skills. Since graduating from McMaster University, he has received training in Mulligan Concept, McKenzie assessment and treatment of back and neck, mobilization of nervous system (D. Butler), basic acupuncture training from Acupuncture Foundation of Canada Institute, McMaster University Medical Acupuncture Program, manual therapy course (I and II upper), and various other courses. In his spare time, Scott practices martial arts regularly and enjoys working out.
---
Deep Singh, BA, B.Sc. (Hons) PT | Physiotherapist, Brampton
Deep earned a Bachelor of Science Honors degree in Physiotherapy Cardiff University in the UK in 2012. Prior to this, he obtained his BA from the University of Western Ontario.
While obtaining his physiotherapy degree, Deep gained practical experience in various patient care settings, which included the areas of neurology, respiratory, and musculoskeletal, while working with a wide range of client population from children to geriatrics. His assessment and treatment is based on evidence based practice which is tailored to his clients' injury and impairment. Through manual therapy, exercise and client education, he helps his clients achieve their goals to improve their overall activities of daily living. In his spare time, Deep enjoys playing basketball, volleyball and soccer.
________________________________________________________________________________________________________________________________________
Gowshigan Bhuvanendrarajah BSc, MScPT | Physiotherapist, Brampton
Gowshigan is a graduate of the University of Toronto Physiotherapy program. His passions lie within orthopedics and health fitness. Gowshigan has taken courses in manual therapy, soft-tissue release and acupuncture. He believes in optimal functionality and helping patients get back to their active lifestyles.
Gowshigan loves strength conditioning, running, cycling and a variety of sports including basketball, football, muay thai and soccer.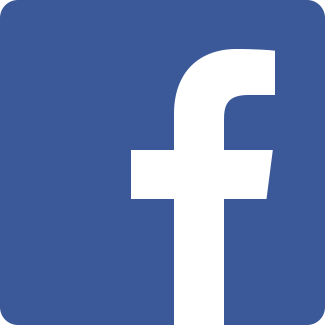 Like us on Facebook