Affiliated Orthopaedic Surgeons
Dr. Bruce Paitich, M.D., FRCS (C)
Content coming soon
---
Duong Nguyen M.D., MSc(c), FRCSC, DipABOS, FAAOS, CIME, DipSportMed (ABOS/CASEM)
Dr. Duong Nguyen trained at one of the most respected orthopaedic surgical programs in Canada, at the University of Western Ontario, where he worked with international leaders who specialize in shoulder, elbow and knee arthroscopic and reconstructive surgery. He then pursued further subspecialty training and was awarded the Charles S. Neer Sports Medicine Fellowship in Shoulder, Elbow and Knee Surgery from Columbia University / New York Hospital. Dr. Nguyen practiced subspecialty Orthopaedic Surgery in North Carolina for several years prior to returning home to Toronto where he continues in his area of sub specialization: Sports Medicine / Arthroscopic Shoulder, Elbow & Knee Surgery.
Improving patient care through research is an important part of Dr. Nguyen's practice. He has been recognized for his numerous achievements, including the research award for Best Clinical Paper by the Arthroscopy Association of North America, and the PAIRO award for outstanding leadership and dedication to medical education. He was nominated for the Charles S. Neer Research Excellence Award by the American Shoulder and Elbow Surgeons society for his research on computer assisted shoulder surgery and the Mel Post Award for Excellence in Clinical Research for his work on advanced shoulder reconstruction. He is currently conducting clinical trials as part of a Master's thesis in Clinical Epidemiology / Health Research Methodology at McMaster University focusing on anterior cruciate ligament (ACL) tears and optimizing surgical outcomes for anterior cruciate ligament (ACL) reconstructions.
Board Certified by the Royal College of Physicians and Surgeons of Canada, the Canadian Academy of Sport & Exercise Medicine, the American Board of Independent Medical Examiners, and the American Board of Orthopaedic Surgery with subspecialty certification in Sports Medicine, Dr. Nguyen is an active fellow of the American Academy of Orthopaedic Surgeons, an active member of the Canadian Academy of Sport & Exercise Medicine, the Canadian Orthopaedic Association, the Canadian Medical Association, the Ontario Medical Association, the American Orthopaedic Association, the North Carolina Medical Society, the North Carolina Orthopaedic Association, the Arthroscopic Association of North America, the American College of Sports Medicine, the International Society of Arthroscopy, Knee Surgery and Orthopaedic Sports Medicine, the International Federation of Sports Medicine, the International Cartilage Repair Society, and the American Orthopaedic Society for Sports Medicine.
In 2007, Dr. Nguyen was recognized as an Emerging Leader of the American Orthopaedic Association by Dr. Louis U. Bigliani. He continues to be actively involved in research, reviewing articles as a member of the editorial board of several academic journals (Journal of the American Academy of Orthopaedic Surgeons, Journal of Shoulder & Elbow Surgery, Orthopedics, and Arthroscopy: The Journal of Arthroscopy & Related Surgery).
Dr. Nguyen is an Adjunct Clinical Professor, Faculty of Health Sciences at McMaster University. He teaches sports medicine to orthopaedic surgeons in training from the University of Toronto as well as primary care / sports medicine physicians from McMaster University. He is also a certified Advanced Trauma Life Support (ATLS) instructor for physicians & surgeons at St-Michael's Hospital & Sunnybrook Health Sciences Centre. Dr. Nguyen volunteers regularly as a sports medicine doctor at numerous sports events in Canada and is an orthopaedic surgery / sports medicine consultant for regional and national athletic organizations.
He enjoys soccer, basketball, volleyball, tennis, golf, and skiing as well as traveling.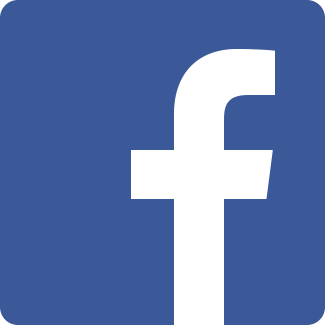 Like us on Facebook