Massage Therapy
What is massage therapy?
Massage Therapy is the assessment and manipulation of the soft tissues and joints of the body to aid in the treatment and prevention of physical dysfunction.
Who do we treat?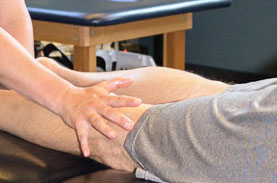 At The Sports Medicine Specialists we treat everyone from the most basic complaints to the most complicated cases requiring a multifaceted approach. Massage therapy can be used to treat discomfort of daily activity, muscular discomforts of specific cases found in athletes such as muscular strain associated with aggressive training.
What to expect from your massage!
Upon arrival at your first appointment you will be asked to fill out a comprehensive and confidential health history. This is necessary to ensure a safe and effective treatment. Your therapist will discuss with you an appropriate treatment plan to meet our needs as well as the treatment goals.
Depending on the area of the treatment you may have to remove a portion of your clothing, however your therapist will discuss this with you prior to treatment. Your therapist will also discuss the duration and frequency of treatment.
Treatment may include:
Massage uses a variety of manual techniques to reduce muscle tone and increase range of motion. These techniques include deep tissue stripping, trigger point therapy, myofascial release and remedial exercises, which include stretching and strengthening exercise.
What are the effects of massage?
Massage Therapy has been proven to have the following effects:
Reducing or Eliminating Pain
Improving Joint Mobility
Reducing Muscular Tension
Reducing Sympathetic Nervous System Response (Anxiety)
Improving Circulatory Response
Massage Therapists are well-trained individuals seeking to work with you to improve your health and well-being. At the Sports Medicine Specialists, we work in a collaborative team with doctors and physiotherapists to create an individualized treatment plan to suit your needs. We are Registered Members of the College of Massage Therapists of Ontario.
Come in today and make massage therapy a part of your health care plan!
Booking appointments:
Massage Therapists are primary healthcare professionals and a referral from a physician is not required to access their services.
It is important to note that some extended health care plans require a physician's referral for you to be reimbursed.
If you require a referral or are unsure whether massage therapy could benefit you, an appointment can be made with our Sport Medicine Physicians. The physician consultation is covered by OHIP.
Appointments can be made by calling the clinic directly 905-455-0800 or dropping by in person at 247 McMurchy Avenue South, Brampton, ON L6Y 1Z4
For Massage Therapy services we can bill directly to Sunlife, Great West Life and Greenshield.
Massage Therapy Hours - Monday 10:00am-7:00pm, Tuesday & Thursday 1:00pm-7:00pm,
Wednesday 9:30am-7:00pm, every other Saturday 10:30am-2:00pm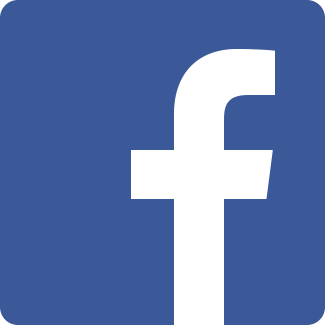 Like us on Facebook